Hearing the voice of God is in our DNA as a ministry. God is relational and wants to have a two way dialogue. We believe that anyone can hear the voice of God if they cultivate a listening heart. Our worship model encourages listening to the Holy Spirit and together, we will respond to the instruction Paul gave in 1 Corinthians 14:1 to "earnestly desire spiritual gifts, but especially that you may prophesy."
Art, in its many forms, are powerful expressions of worship. Throughout scripture, temples are described as extravagant in design and incorperate the work of many skilled artisans. BHOP is a place where song writer, singers, and artists can create while in an annointed atmosphere. Artists can also showcase their work on a rotating basis.
Billings was built on land once considered Crow lands. Our city now borders the Crow Reservation and is in close proximity to the Northern Cheyenne Reservation. Native Americans (First Nations People) make up over six percent of Montana's population. God has identified that this group will help lead us with the rich mantle of worship He's placed on them. 
 Although BHOP is a non-denominational ministry with protestant roots, we love how the Catholic Faith places such an emphasis on developing a life in prayer. Many of our favorite authors and worship leaders are Catholic (Henri Nouwen, Brother Lawrence, Thomas Dubay, Matt Maher etc.) We have a vision to cultivate an environment where Protestants and Catholics focus on glorifying the Man Christ Jesus and not on the points of theology which may divide us.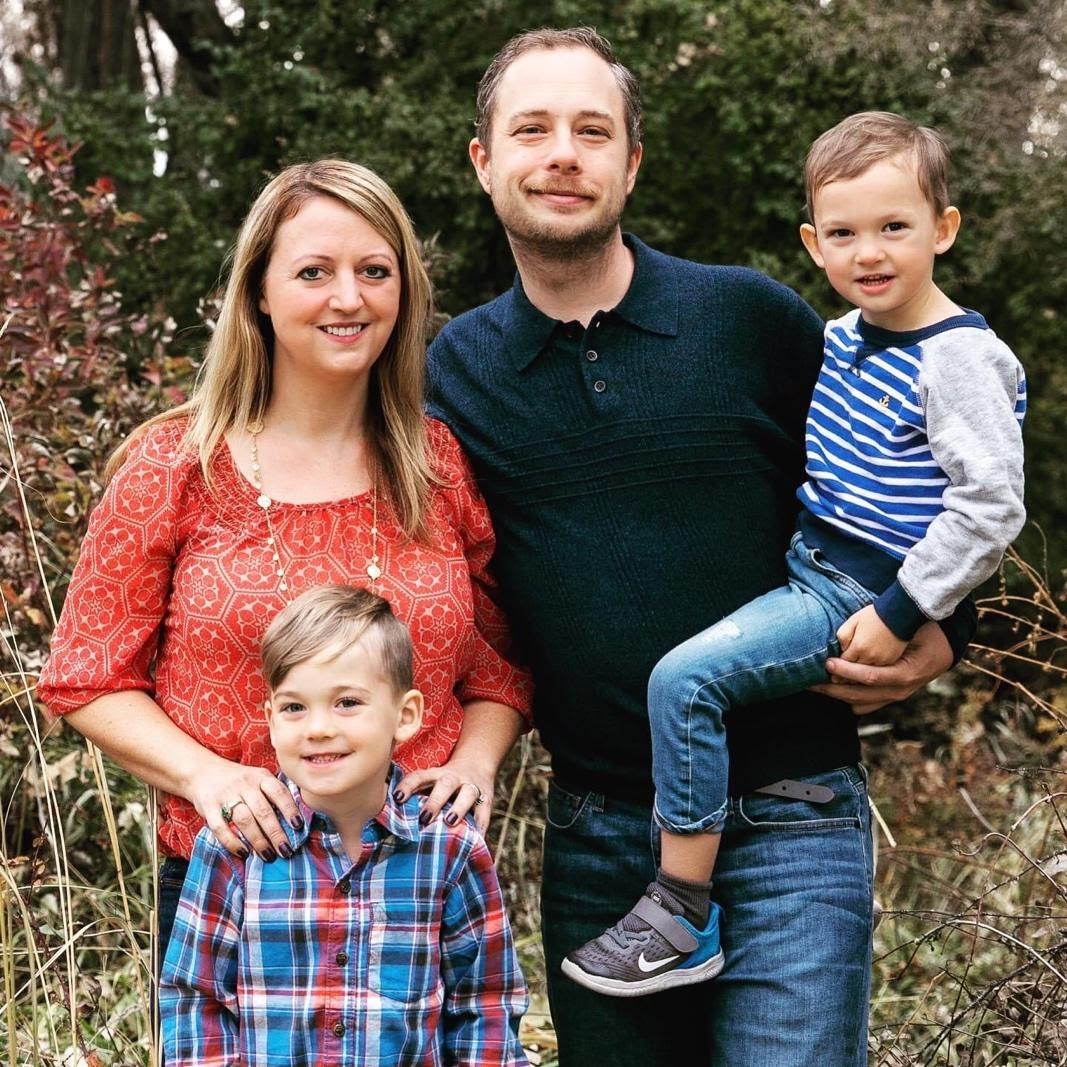 our story
B-HOP Director Michael Larson
We are Michael and Janell Larson. We met in Los Angeles while working to help establish the Pasadena International House of Prayer (PIHOP) from 2002-2007. 
We got married and relocated to Kanas City to be a part of the International House of Prayer (IHOPKC) from 2008-2010. Michael was on the Night Watch while Janell served as Admin Director for The Fire In The Night internship. 
We were then called to move to the Seattle area where we were able to strengthen IHOPNW. While living in the Seattle area, Janell established her marketing career while Michael focused on Human Resource Management, completing his masters degree in Organizational Leadership and Development. He also served as Chair for the board of directors for IHOPNW overseeing the transition of leadership when the founders retired. 
In 2016, after our two sons turned one and three, we moved again to Billings where Michael's family is originally from so our boys (Jude now 7, and Henry, 5) could grow up surrounded by family. Since living here, Billings hasn't had an established, citywide prayer room. In late 2020, God initiated, and confirmed that our family is called to help cultivate a night and day, House of Prayer reality in Billings. With the encouragement and support of our mentor, church, our family, and friends, Michael began preparing to transition from being a full time HR manager, into full time ministry. 
BHOP officially launched on 1-11-2021. God is the Architect and Builder and we are filled with gratitude that we get to be a part of building His House Of Prayer in Billings.